A new dimension in the world of books
Our forward-looking solution combines the traditional value of reading with the illustrative power of cutting-edge visual technology. Our publications are designed for those who want more than the familiar reading experience of traditional books. Relevant content, easy-to-understand texts, eye-catching visuals, mobile add-ons. AR books bring these to you!
Choose from our books for children and teenagers!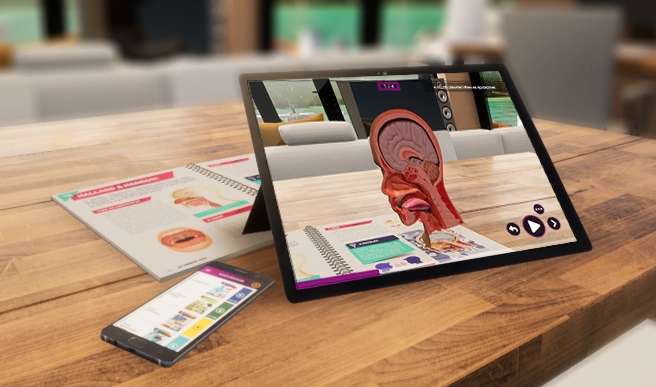 Fun and useful activity for the whole family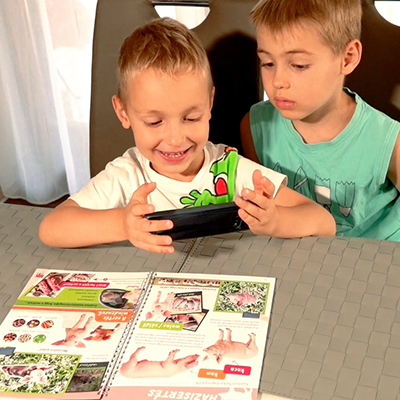 AR books are both handheld publications and multimedia content that can be played through an app. They can be read, watched and listened to, or rotated on the screen for a closer look. The two and three-dimensional AR videos help you get a realistic idea of things you rarely or never encounter in your life.
About our books
For all ages
Variety of content from preschool to kindergarten, from animals to physical phenomena.
2D & 3D multimedia
Scanning images from a printed book triggers augmented reality videos on your mobile device.
At home and at school
Entertaining educational content for home learning and classroom use.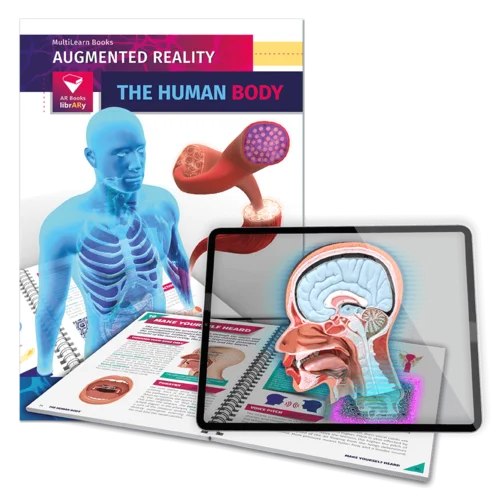 Easy to use
Easy to understand text and illustrations in the book, easy to use app on mobile.
Free app
The mobile app can be downloaded from Google Play store and AppStore for free.
Free trial
You can try out the content, images and videos of the publications via test pages.
Frequently Asked Questions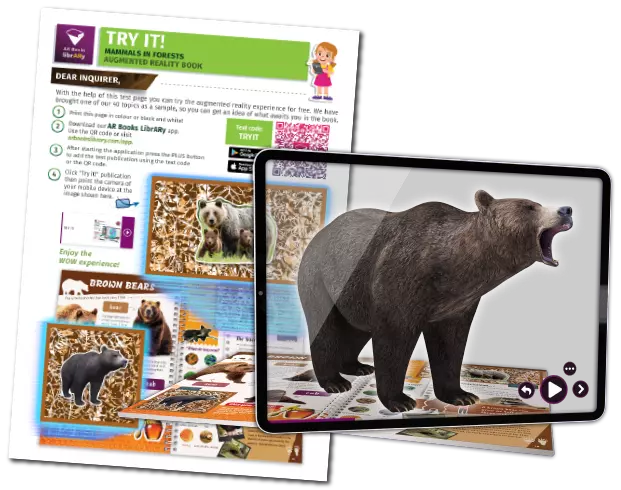 New to augmented reality?
We help you to understand!
Augmented reality (AR) is a technology that can combine the digital world with reality. To use it you need a mobile device, an app and a target. In our case the targets are the images in the books. By launching the app you need to point the camera of your mobile phone at the target. Then the object placed in real space will be displayed on the device screen.
The rise of AR
A great invention that can be used in many different ways. Customers can use it to try on realistic pieces of furniture in their homes, kids can collect virtual Pokémon roaming the neighbourhood, or even start videos from the pages of books. It is gaining ground in entertainment and marketing for its visual appeal and in education and books for its utility.
Book and multimedia combined
In AR Books Library the targets are placed on our traditional-looking book pages. In addition to the usual text and visual content you can see special creative elements that trigger 3D holograms or 2D animations on your device. These not only move but also speak and the overall effect is stunning. Users don't have to choose between the experience of books and the visuals on mobile. What's more these contents reinforce each other to help deepen understanding and knowledge!
More technical details: Installation >>